Every week we receive inquiries about designing ecommerce sites. Building out an ecommerce site is a big investment and there are lots of options out there to choose from. We find that the three best platforms to work with are Squarespace, WooCommerce and Shopify.  To help you pick out what is best for you, we have put together a list of the pros and cons of each.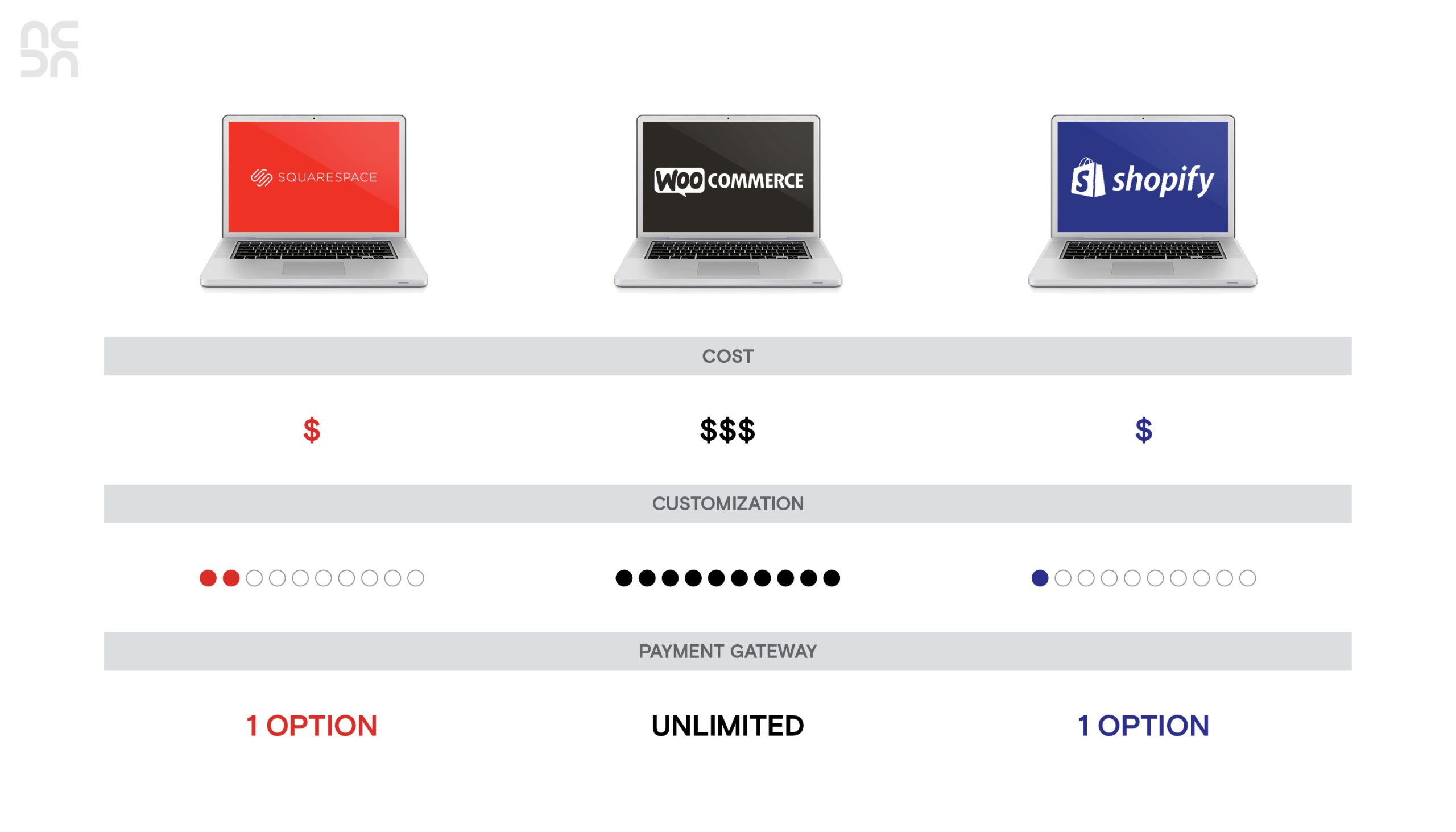 Squarespace
A Squarespace store is a great option for those of you on a budget! While we still suggest that you hire professionals to do the customization, you can save huge here.
PROS:
The biggest pro of Squarespace is that it is affordable and can be customized and go live very quickly.
Another advantage that we love is that all templates have a responsive design (designed for all types of devices)
The customer service team is committed to answering all questions within an hour of asking.
Anyone from a beginner to the most tech-savvy person can use this limited yet reliable program. Their high-quality tools are tested to work every time.
Live site previews allow the user to see what the site will look like once it is live in real-time.
Multiple helpful resources (workshop videos, live chat, email support, and community forums) are provided by a centralized support team.
Updates are fully tested and automatically uploaded to your site.
Upgrading from the "Standard version" to the "Developer's version" provides more options for code manipulation/custom design features.
Built-in shipping and inventory management automatically manage the site.
CONS:
This is not an open-source platform, which means there are massive restrictions on design.
Each theme has design restrictions and limitations that you may not even realize are an issue until you are part way through building your site.
Restricted payment capabilities hinder the site's ability to accept payments from global audiences (can only use Stripe).
Pre-set payment plans also restrict what you can do based on how much you are willing to pay for your monthly plan (ex. Cheapest plan "Websites Personal" does not allow e-commerce)
Limited exporting abilities include pages, galleries and blog posts in XML file format only and exclude product pages, album pages, text, audio and video blocks.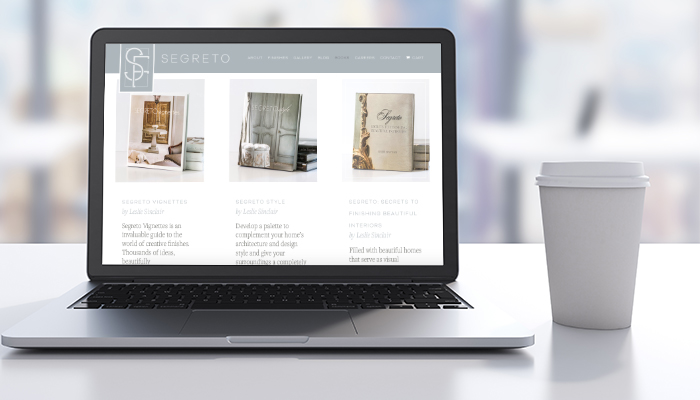 WooCommerce
A custom WooCommerce WordPress website built by the right team will result in  a uniquely designed website with a special user experience and an elevated level of functionality. WooCommerce is a bigger investment, but you get what you pay for. Their ability to work with so many different payment gateways is another great standout about this platform.
PROS:
WooCommerce's open source platform makes it the most flexible platform. It allows designers and programmers to create a completely unique website with advanced functionality and design.
Working with WooCommerce and WordPress allows the responsive design to be taken to the next level. As designers, we love being able to control and customize the view of your site on desktop, mobile and tablet.
ANY PAYMENT PLATFORM can be integrated with WordPress plugins to turn your site into an online store.
The massive community of users provide helpful resources and tutorials.
Content Management System (CMS) is easy to use, but does require a little more more know-how then Squarespace and Shopify.
The platform is constantly updated to fix bugs and improve security.
Self hosted payment platform doesn't add percentage fees to transactions.
Online stores aren't limited to certain themes, affiliate tracking plugins, and product upload capabilities.
"Hosted" and "self-hosted" versions provide options to either buy themes/plugins etc. or writing the code yourself.
CONS:
Initial investment includes paying for designers, developers, plugins and security software. As the platform that allows for the most flexibility, it is the most expensive option.
Tool quality is either great or terrible because anyone can build plugins. Make sure to read reviews of plugins before purchasing and installing.
To prevent your site from getting hacked, all WordPress websites should have a security plugin, such as Wordfence, to prevent spam and potential viruses.
Creating a WordPress website is a steeper learning curve because you must be either proficient in coding or have the ability to hire someone who is.
There is no built in live previewing of the site until it moves from the design phase to programming.
WordPress sites require constant upkeep. Plugins need to be updated and design changes can result in programming fees.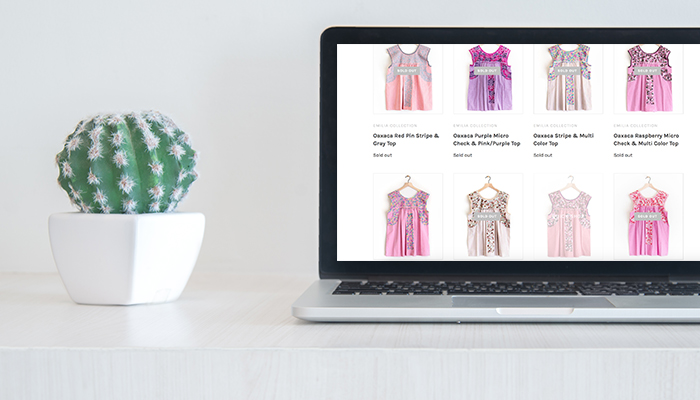 Shopify
Shopify is another great affordable option for those on a budget. While we find that these templates allow for the least flexibility as far as design, it is a great solution!
PROS:
Similar to Squarespace, you can build a functional e-commerce site without the cost of any custom programming.
Launching an online store can happen quickly and easily with the easy-to-use "drag and drop" interface.
Good starting templates provide affordable design and additional customization options for purchase in the app store.
Straight forward, subscription-based program requires no previous design or site building knowledge.
Fully hosted program manages site and automatically installs any new software. No need to worry about security, performance etc.
Preset program plans provide strong security, support and training, and easily rescales site to match growing business.
The more expensive plans provide infrastructure that could cut back costs, that would otherwise be used to hire and manage a technical team.
Themes have mobile abilities and over 100 variations to choose from for any kind of company.
Unlimited file storage, 24/7 customer care, advisor assistance, and helpful resources available.
CONS:
Like Squarespace, you are very limited by the template you choose. Your site is not going to be completely unique from other sites out there. You may also find that the template you have chosen has major restrictions part way through the process of building your site.
"Shopify Payments," the program's payment solution, is a third party payment gateway that charges 2% per transaction.
Costs are not fully controlled due to transaction fees, add-ons and integrations.
Limited plans to choose from also limit change options, upgrade options and require third party services to grow with business.
Site data is fully controlled.
If you have any more questions about building your online storefront, reach out to us in the comments section below! Or you can send us here. We would love to hear from you! You can also stay up to date on our latest projects and get free branding advice by following us on instagram.